June Blooming Perennials
| | |
| --- | --- |
| Preparing and augmenting your Texas soil for landscaping success. | Preparing and augmenting your Texas soil for landscaping success. |
| Retaining your Texas soil for landscaping success. | Soil ready for new plants. |
With Scott Pruitt in charge of the EPA I would kindly and respectfully ask that you join me in preserving the health of our planet and recognize the reality and impact of climate change for the next generations. We have had non-stop earthquakes in Dallas since fracking began here and in Oklahoma.  We need a reality based EPA and a strong proponent for our planet.
 Canna lilies in the center, yellow day lilies and wandering Jew on each end.  Dusty Miller returns in Texas and acts as a perennial (usually, the silver plant).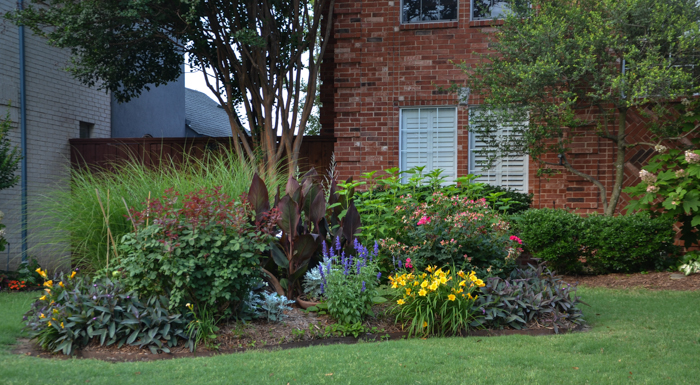 Day lilies and canna lilies, Mealy Blue Sage, shrub roses, Maiden Grass and Wandering Jew.
Read more about plants and perennials that thrived in Texas gardens of the 1920's to the 1950's here …
Thyme a Perennial for Container Gardening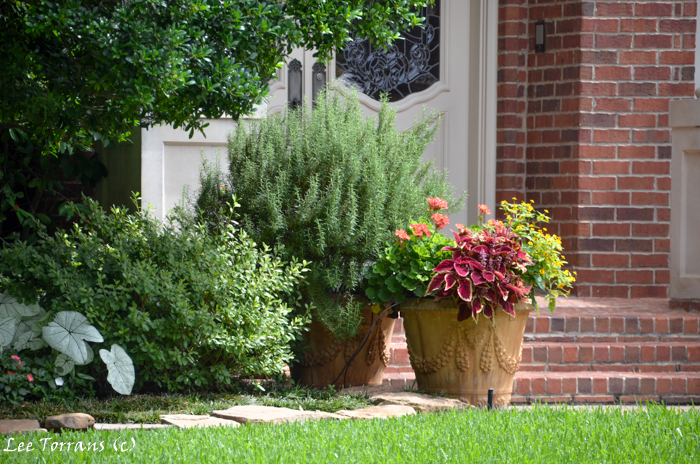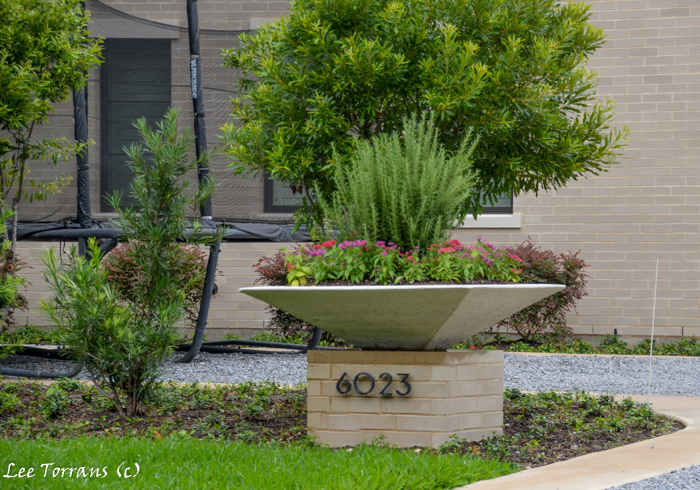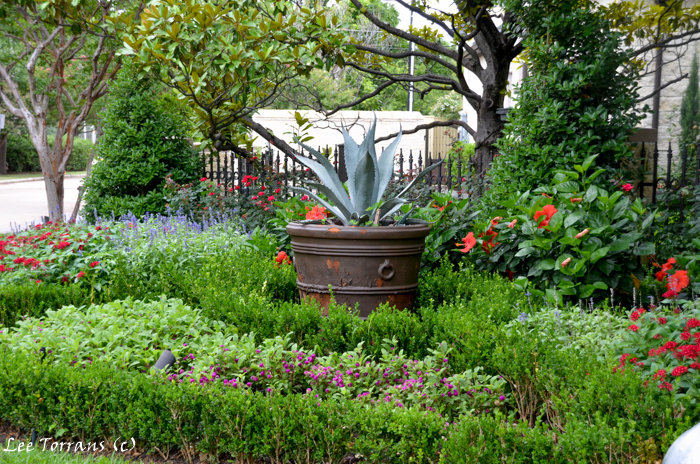 Agave. Perennials in containers in Texas landscape design.
Read more about agaves and yuccas in Texas landscape design here …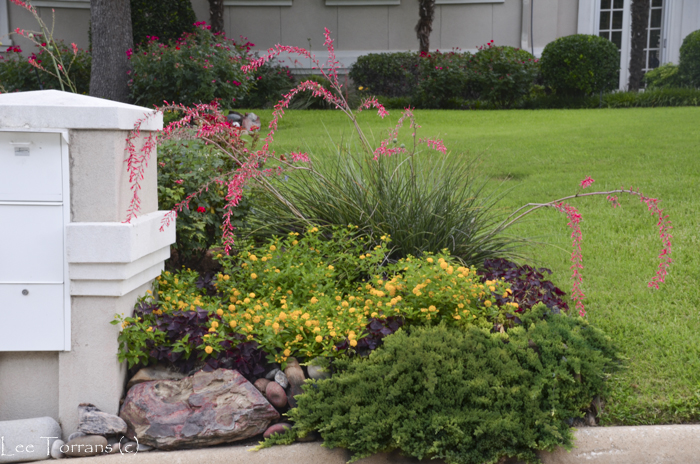 You can see the Lantana spread as the season progresses.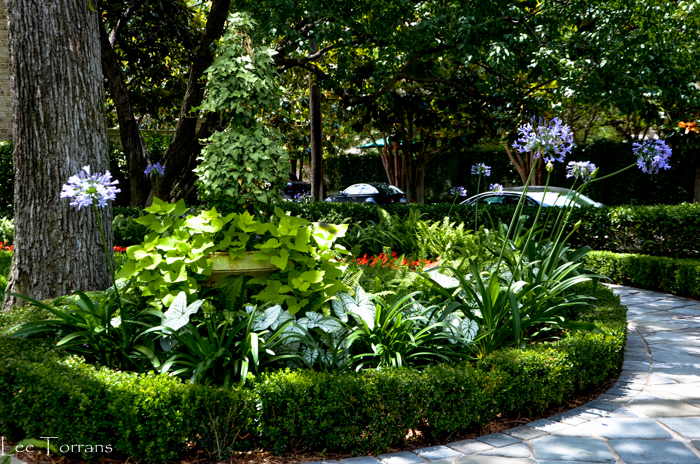 The blue flower is Agapanthus 

(African lily) which are summer-flowering perennial plants, grown for their showy flowers, commonly in shades of blue and purple, but also white and pink.  Agapanthus comes from the Greek word, "love."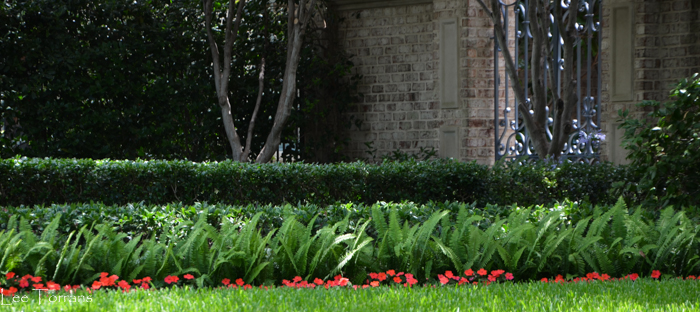 Professional landscapers "layer".  Here you see two rows of shrubs, the fern and annuals.  Layering generally requires little more effort once the layers are established, other than trimming the shrub hedges roughly once a month for six months.  The water and fertilizer requirements are the same.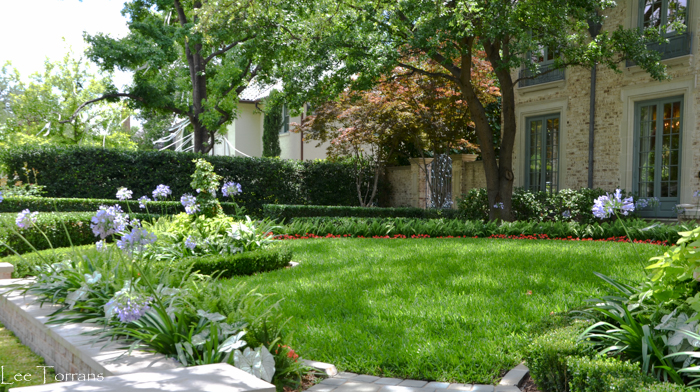 Agave, there are over 150 kinds!
Hostas, good combination with ferns for shade garden perennials.  See ferns in Texas.  In the background is spreading yew, the dark green shrub and variegated pittosporum.  These are my two favorite shrubs.  They work well with hostas.
French Hydrangea
Hydrangeas and fern, classic shade garden perennial combination.  Read more on French Hydrangeas Here.  French Hydrangeas begin blooming almost exactly when Oak Leaf Hydrangeas begin to fade.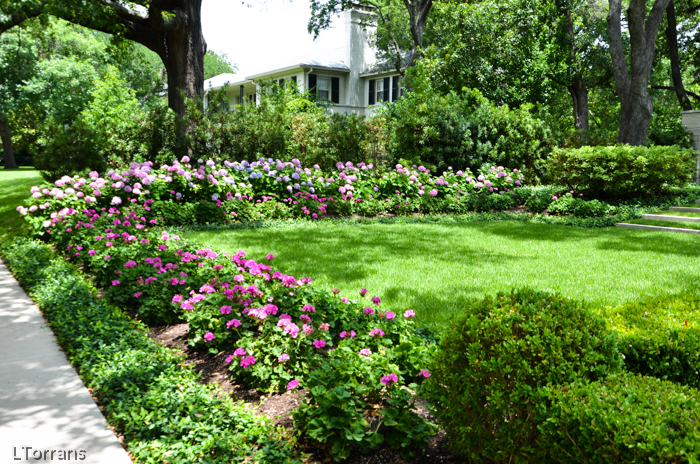 Rudbekia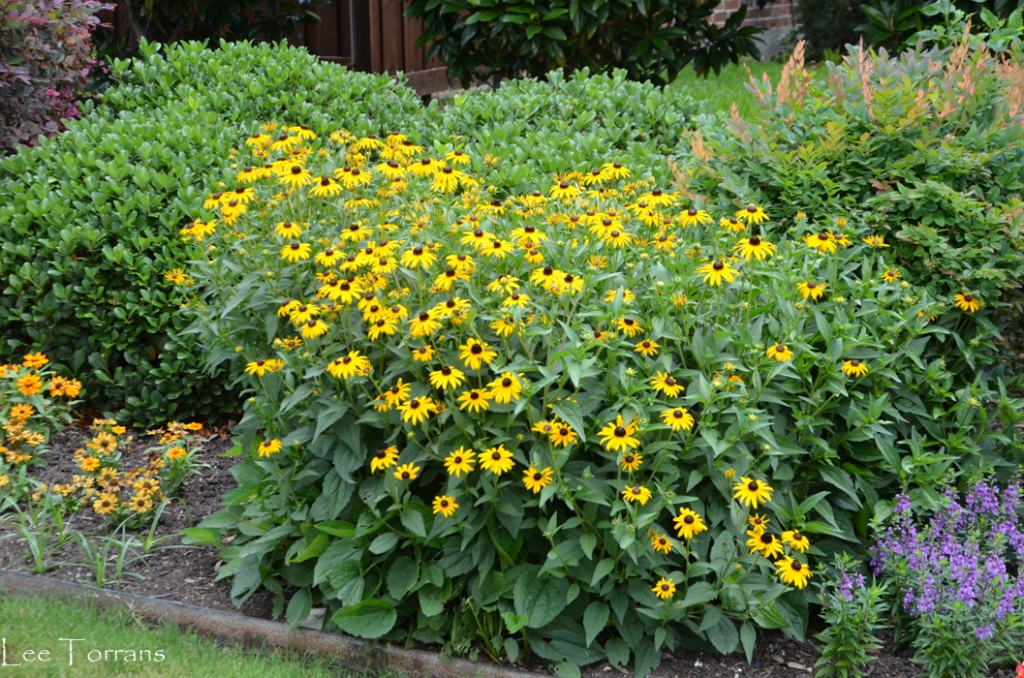 Rudbekia
Texas Lavender Vitex Tree / Shrub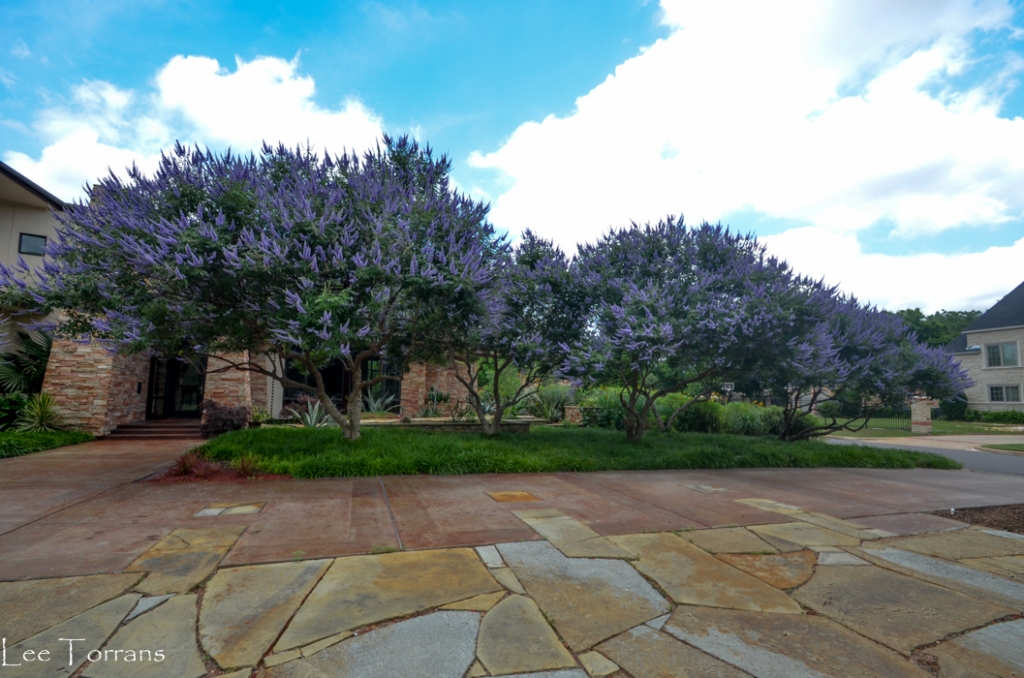 Texas Lavender Vitex Read more here …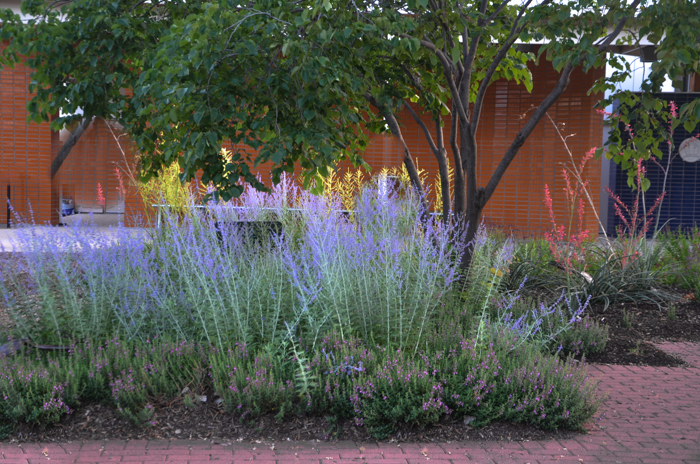 Russian Sage, the feathery blue plant above blooms with the Texas Vitex Tree.  This is a good combination.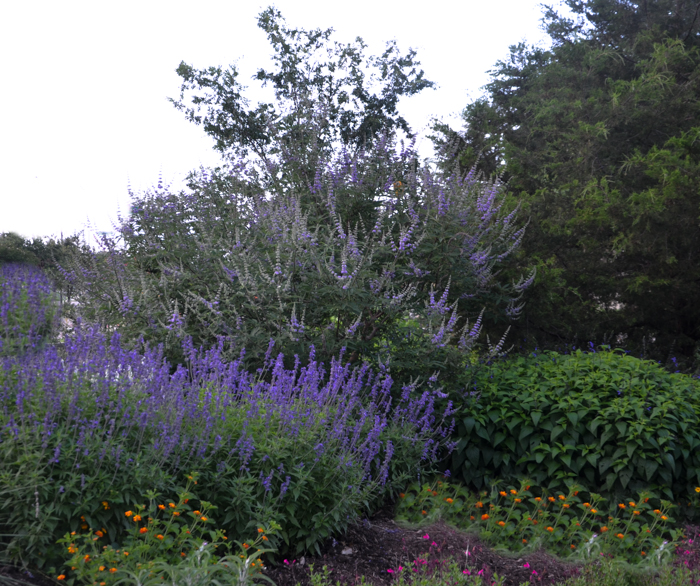 Texas Lilac Vitex Tree – A Texas Superstar!  TREAT THIS TREE LIKE A PERENNIAL.  Cut it down in the fall and it will come back six feet the next year.  I know, that's hard but that's the way it is!!!  Above, the large 'bush'  in the background is a Texas Lilac Vitex Tree.  Before it is Mealy Blue Sage.  The orange and yellow plant, lantana, also comes in yellow and pink – which might work better.  This is a perennial.  To have a Vitex Tree rebloom you must cut off the former blooms.  Cutting it back helps to reach to top blooms.
Preparing Texas Soil for Landscaping Success