[rev_slider Perfect_Perennial_Shade_Garden_Texas]
A most perfect understanding of shade, color and height.
I was a little surpised to have been invited to the party.  It had been a long day, and I was tired.
"Go, you'll have a good time," my mother's words echoed from decades ago.
As I left the party, camera in hand (my party defense mechanism – no pesky questions when you have your camera) I walked before this home.
I had not noticed it on the way to the party — in a hurry and already late.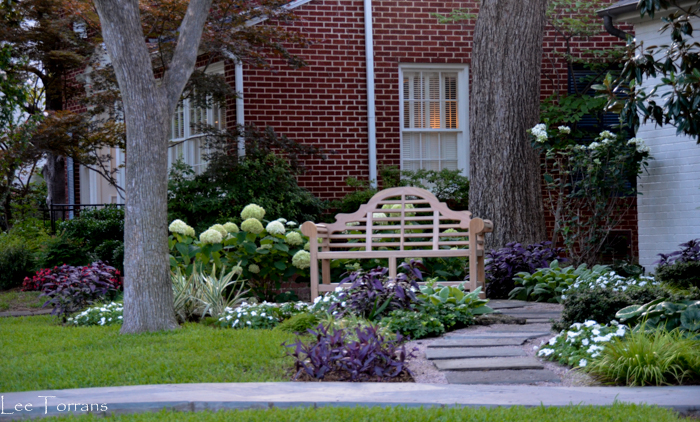 Limelight hydrangea appears on the left.  Persian shield is the purple plant in the foreground.  Hostas are dotted about.  I believe that's a virburnum shrub behind the bench in the right of the image.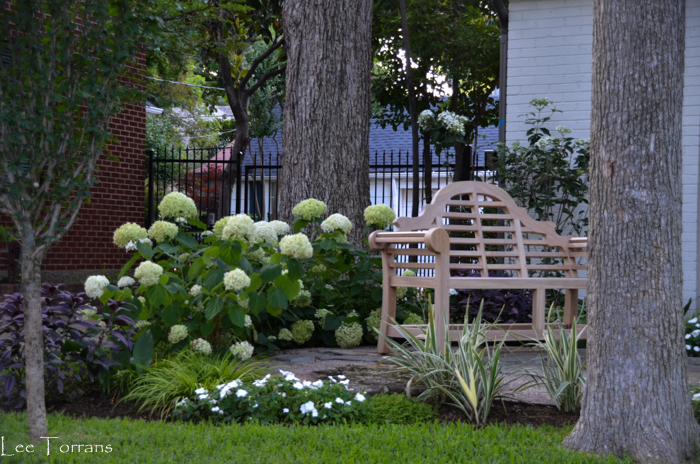 Limelight Hydrangea also comes in a miniature variety.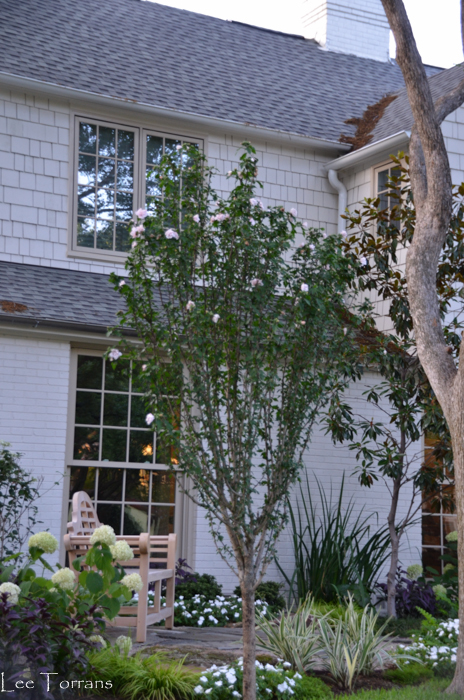 Althea tree in the foreground.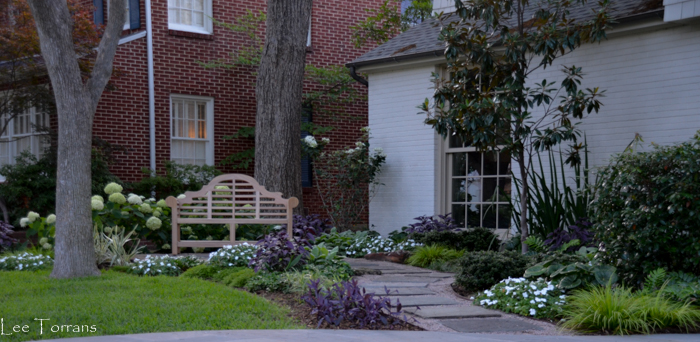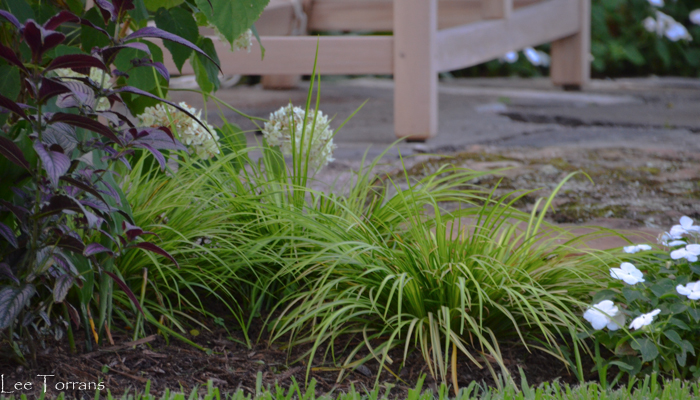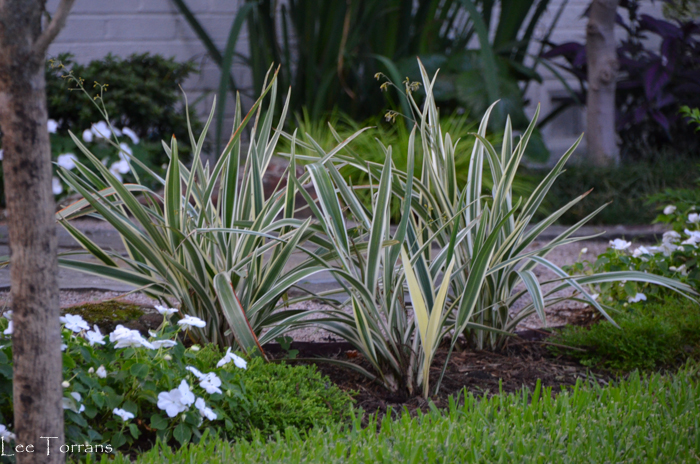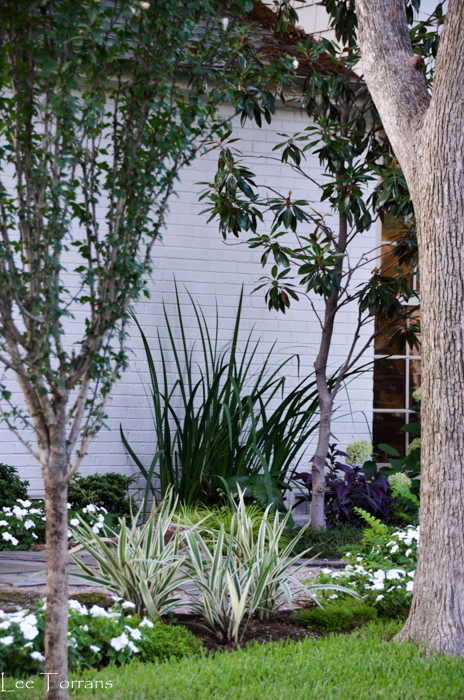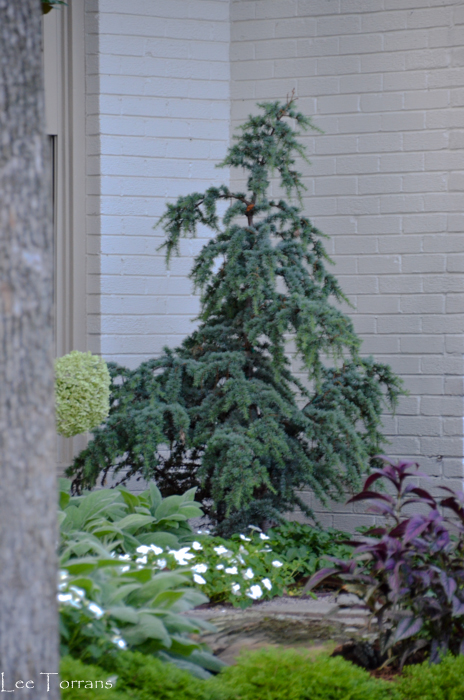 Weeping Cedar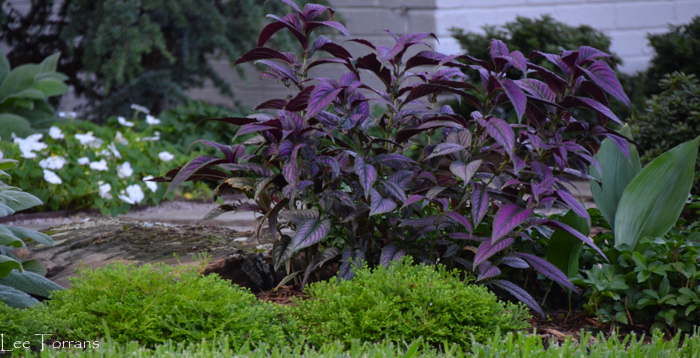 Purple Persian Shield, read more here