Poisonous Trees and Plants
Beautiful to behold and potentially fatal.  This List was accumulated from the Texas A&M designations.  Aggie Horticulture is recognized as a leading agricultural college in the world.
The Laburnum Tree – Beautiful and Poisonous
While there are no reported deaths from the Laburnum Tree in one hundred years the tree carries that label. It is certainly lovely with Yuccas, Palms and Agave.
This tree reminds me of William Blake's poem, A Poison Tree.
A Poison Tree
I was angry with my friend:
I told my wrath, my wrath did end.
I was angry with my foe:
I told it not, my wrath did grow.
And I watered it in fears,
Night and morning with my tears;
And I sunned it with smiles,
And with soft deceitful wiles.
And it grew both day and night,
Till it bore an apple bright.
And my foe beheld it shine.
And he knew that it was mine,
And into my garden stole
When the night had veiled the pole;
In the morning glad I see
My foe outstretched beneath the tree.
Agave's can be dangerous. Use care if you have young children when deciding to plant an Agave. There are over 150 varieties. Read more about the agave here.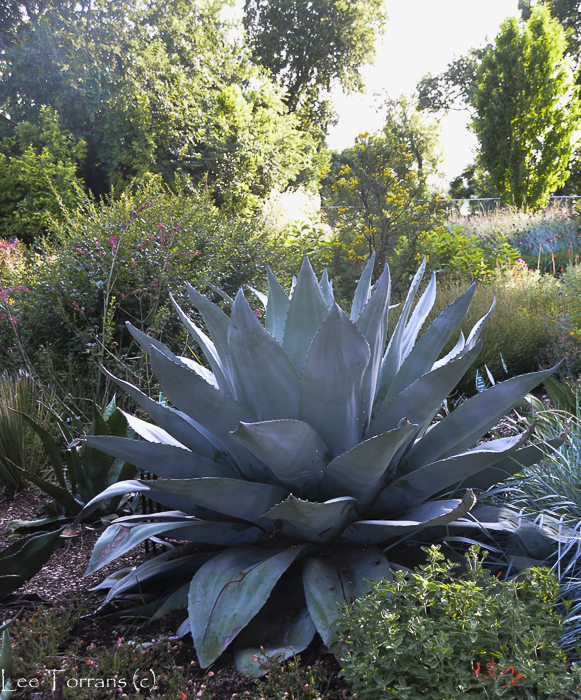 Another plant known to be dangerous and poisonous is the Desert Willow. Use care again with this plant if you have young children.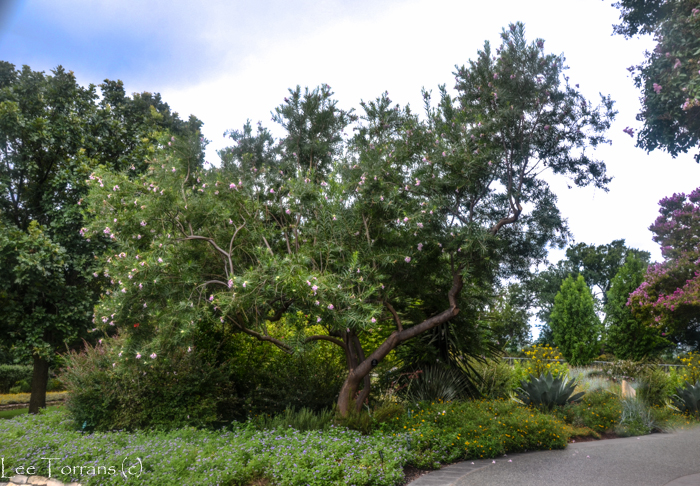 While I was not surprised to find the poisonous Desert Willow in a community area in Cuba I was very surprised to find it in a shopping center in Dallas, Texas.
It is not commonly known that Lantana is considered to be a poisonous plant. If you have young children consider whether you want this plant in your garden. Texas A&M notes the green berries are fatal. Yikes, I just never knew this. I have always had lantana.  Lantana poisoning can be fatal affecting lungs, kidneys, heart and the nervous system. Grows in the southern U.S. And in moderate climates.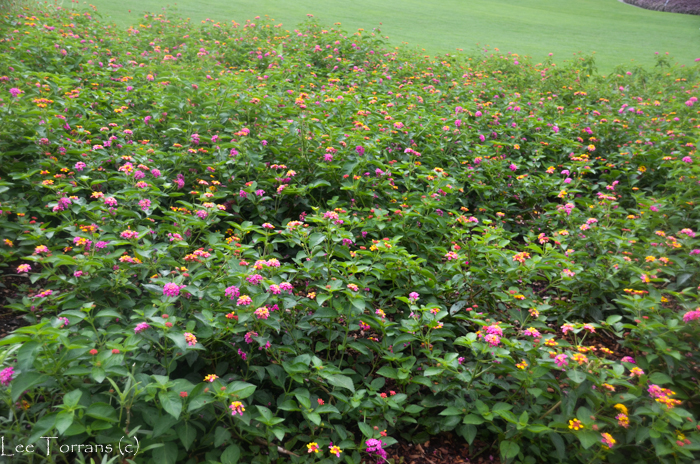 Read more about Lantana here.
Yew Shrubs
The yew, I am sad to note, has been reported as poisonous as well. This is my favorite shrub. I must admit to having eaten the leaves of the Yew as a child – and having no ill effect.
Read Texas A&M's list of poisonous plants. Many I knew, such as the oleander and castor bean, but there are a few new surprise additions such as azaleas and wisteria. Perhaps I did not understand how deadly the mistletoe is. I believe if you have young children it is crucial to study this list.
 Mistletoe
Oleander
The oleander is considered to be extremely poisonous affecting the heart, producing severe digestive upset and has caused death.
 Wisteria and Azalea